2023
WCD's 50/50 for Dance!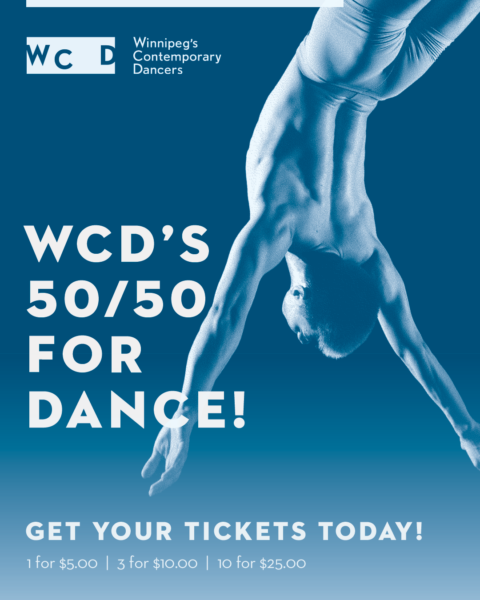 Your chance to win while supporting Winnipeg's Contemporary Dancers!
Get your tickets today!
The winner will receive half of the final amount with the other half going to support Winnipeg's Contemporary Dancers' passion for creating, producing, teaching, and presenting contemporary dance with a view to advance the art form
for professional artists and audiences alike.
FINAL DRAW: May 7th, 2024 at 11:00 AM
EARLY BIRD DRAW: February 27th, 2024 11am  Winner gets a WCD 2024/25 Season Subscription!
Tickets: 1 for $5.00, 3 for $10.00, 10 for $25.00
Link to purchase: raffle.link/wcd
Buy tickets today!
License: LGCA 2892-RF-42220
Graphic: Urbanink