Artistic Directors, Founding to Present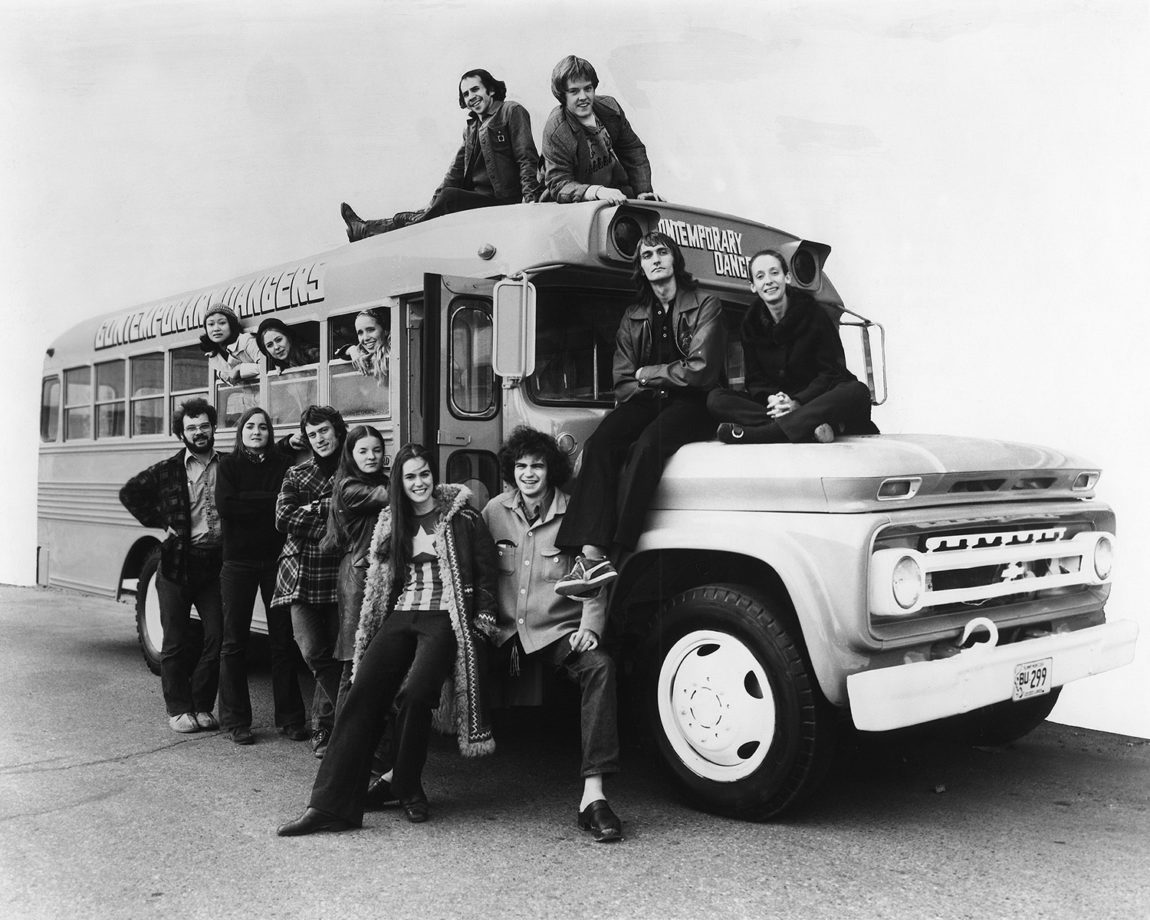 1964 – 1983
RACHEL BROWNE, Artistic Director
Winnipeg's Contemporary Dancers was initiated by Rachel Browne in 1964 as one of Canada's founding contemporary dance companies. Under her leadership, the company grew from an amateur troupe to a professional touring company. By the mid-70's the company included an ensemble of professional dancers, The School of Contemporary Dancers, an apprentice program, a subscription series and was touring provincially, nationally and internationally, featuring local, national and international artists. Under her directorship, the company engaged in consistent touring. Additional highlights: Expo 67, the National Arts Centre and CBC television. Rachel maintained a deep connection to WCD her entire life. WCD continued to present her work regularly under subsequent directors as well as posthumously in tribute concerts (2013 & 2019).
WCD TOUR BUS, 1971
In photo: (in the windows, L-R) Elaine Loo, Michele Presley, Holly Anne Savage; (Standing, L-R) 2 crew members, David Tucker, Barbara Johnson, Janet Oxley, Jim Green; (on roof L-R) David Weller, Charlie Moulton; (on hood, L-R) Larry Brinker, Rachel Browne
Photographer: Unknown
1983 – 1984
BILL EVANS, Artistic Director
Highlights of Bill Evans' directorship include weeks of rural Manitoba touring, sold out performances, and performing at the Dance in Canada Conference. In 1984-85, he returned as a teacher and Resident Choreographer. His impact on the community continues as he annually returns to SCD to teach and choreograph as a Guest Artist.
FIVE SONGS IN AUGUST (rehearsal shot)
Choreographer: Bill Evans
Dancers: Gregg Lizenbury and Bill Evans
Photographer: John Brandon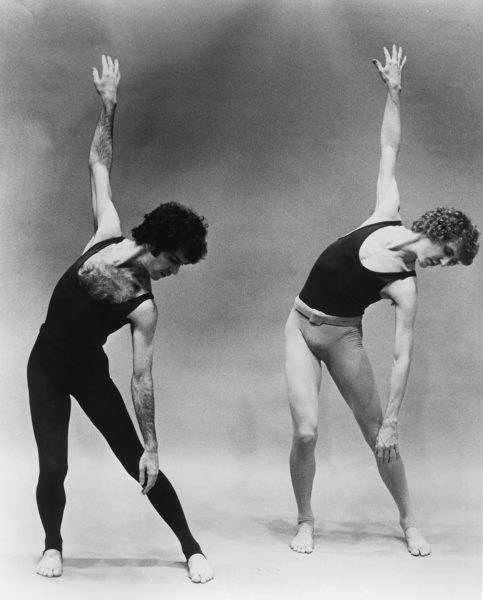 1984 – 1990
TEDD ROBINSON, Artistic Director
Tedd Robinson was a Resident Choreographer and subsequently Artistic Director in 1984. His provocative, innovative choreography became the main staple of the Company's repertoire. During Tedd's tenure, WCD presented the Festival of Canadian Modern Dance, which ran for seven consecutive years and featured a superb roster of national and international artists. Additional highlights: WCD's 20th Anniversary Gala, the 1985 tour to Mexico and the 1989 performance of Robinson's Lepidoptera at the National Arts Centre. Since his tenure as AD, his work has continued to be presented by WCD on numerous occasions.
Sub Urban Tango (1984/1985)
Choreographer: Tedd Robinson
Dancers: David Kurzer, Deirdre Tomkins, Fiona Drinnan, Christopher Gower, D-Anne Kuby, Ruth Cansfield, Desiree Kleeman, Algernon Williams
Photographer: Tom Fijal
1990 – 1991
CHARLES MOULTON, Artistic Director
WCD presented the Winnipeg Dance Festival featuring national and international artists and Moulton's works What is Love? and Precision Ball Passing. What is Love? was also presented by The National Arts Centre.
VALENTINE (1986)
Choreographer: Charles Moulton
Dancers: Ruth Cansfield, Algeron Willams, Fiona Drinnon, David Kruzer, D-Anne Kuby, Christopher Gower, Desiree Kleeman, Desiree Tomkins
Photographer: Tim Fijal
1991
ARNOLD SPOHR, Interim Artistic Director / Producer
Arnold Spohr programmed and produced the first show of the season, Synthesis, featuring works by Rachel Browne, Tedd Robinson and incoming Artistic Director, Tom Stroud.
PROGRAM COVER FOR SYNTHESIS
Photographer: Andrew Oxenham
Design: Alicia Clarke
1991 – 2005
TOM STROUD, Artistic Director
WCD was under the leadership of Tom Stroud from 1991-2005. During this time, his choreography was featured prominently and regularly, including the creation of many full length works. He initiated exciting collaborations and exchanges, including with Mexico's Delfos Danza Contemporanea, EDAM Dance, Fondation Jean-Pierre Perreault and Dancemakers. Additional highlights: national and provincial touring, collaborations, the 1999 Pan-Am Games Creation Project, WCD's 35th Anniversary Festival, and envisioning/realizing the renovation and move to new facilities at 211 Bannatyne Avenue. Stroud also programmed work by Rachel Browne, Julia Sasso, Lesandra Dodson, Yvonne Coutts, Karen Kuzak, Stephanie Ballard and others.
SONGS (1992)
Choreographer: Tom Stroud
Dancers: Bonnie Kim, Mark Shaub, Eve Lacabanne, David Rose
Photographer: Cylla Von Tiedmann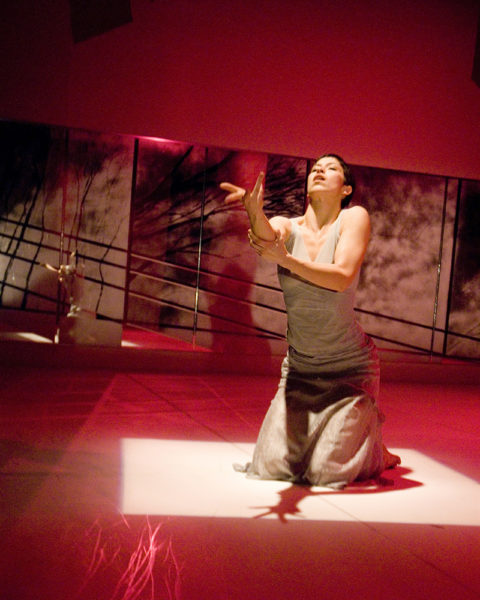 2005 – 2017
BRENT LOTT, Artistic Director
Under the leadership of Brent Lott, WCD toured nationally, performed at the Canada Dance Festival, and completed a capital campaign to renovate and rename The Rachel Browne Theatre. During his tenure, WCD presented many of his works, as well as co-produced programs featuring Guest Artists and new works by national choreographers, including: Serge Bennathan, Sasha Ivanochko, Peggy Baker and Lesandra Dodson. From 2008-2016, WCD was a partner in the Prairie Dance Circuit, a touring project showcasing dance made in the prairie provinces. In partnership with The School of Contemporary Dancers, he initiated Verge, a professional development project for emerging dancers.
STRUCK (2008)
Choreographer: Brent Lott
Dancer: Natasha Torres-Garner
Photographer: Ryan Michael Fennessy
2017 – 2019
ARTIST IN RESIDENCE PROGRAMS
From 2017-2019, WCD programmed Artist in Residence projects, presenting new creations by Danielle Sturk, Jason Martin and Jasmine Ellis. These programs connected WCD to national and international artists, featured many Winnipeg-based artists, and provided new opportunities for artists and audiences.
LUCAS IS LONELY
Choreography by Artist-in-Residence: Jasmine Ellis
Photo: Ray Demski
Performers: Joseph Picciotto, Emma Dal Monte, Kit Weyman, Mark Dela Cruz, Allison Brooks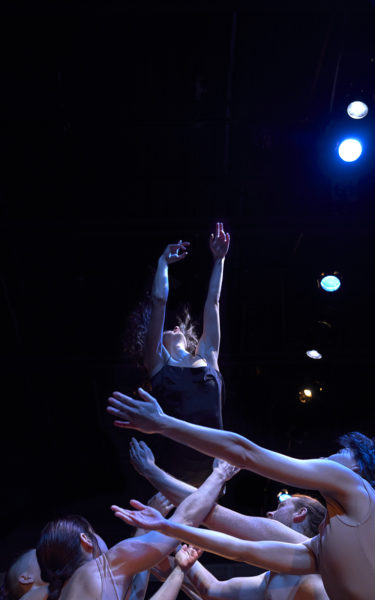 2019 – PRESENT
JOLENE BAILIE, Artistic Director
Bailie was appointed Interim Artistic Director and subsequently Artistic Director in 2019. Bailie creates new work annually and re-mounts works for WCD performances. Under Bailie's leadership, WCD has presented the work of Daina Ashbee, Melanie Demers and Syreeta Hector, as well as commissioned Jera Wolfe. Her first show as AD celebrated Winnipeg artists, featuring opportunities for over a dozen local dance artists. Additional programming: WCD's Emerging Artist Initiative, a robust return to ongoing professional level classes/workshops, Guest Artist opportunities, touring, and the creation and delivery of online content. During her tenure, WCD completed two renovations – adding a gender-neutral accessible washroom to it's facility and expanding the lobby.
VITALITY AND THE SPEED OF LIFE (2020)
Choreographer: Jolene Bailie
Dancers: Camila Schujman, Warren McClelland, Carol-Ann Bohrn, Hélène Le Moullec Mancini, Sam Penner, Shawn Maclaine
Photo: Hugh Conacher