Creative Workshop "In the Body" with Guest Artist, Marie-Josée Chartier
Sunday, May 01, 2:00-5:00pm
at the Rachel Browne Theatre
"In the Body" refers to what exists at your most immediate disposal: your body.
In this workshop, you will have the opportunity to discover what an incredible instrument your body can be. A chance to explore its potential in its full eloquence and expressiveness.
During the three hour workshop, we will move through a practice of useful exercises that improve alignment, body/brain integration, strength, coordination, flexibility, spatial awareness and rhythm. From there, we will combine those tools to create and improvise movement studies, based on an array of images and stories. This workshop is designed for performers; each participant will have the opportunity to work at their own level in a non-judgmental and dynamic environment.

Please register through Eventbrite here
Free/"Pay What You May" Suggested contribution, for those that are able, $15-$30.
About Marie-Josée Chartier: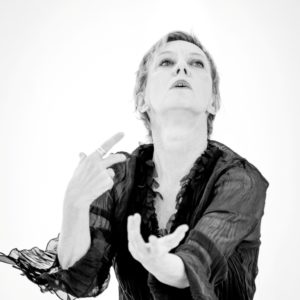 A versatile artist, whose talents transcend the boundaries of dance, music, opera and multi-media, Marie-Josée Chartier moves easily between her many roles as choreographer, performer, director, vocalist and teacher. Her dynamic choreography is influenced by contemporary music, literature andthe visual arts as she explores and deconstructs the vulnerabilities of human beings.
Her acclaimed pieces have been presented at major festivals and by dance companies across Canada, Europe and Latin America. Her work was the subject of several documentary films. Since 2003, in addition to her activities as a performer and choreographer, Marie-Josée directs/stages contemporary opera and multi-media productions for: Gryphon Trio, Toca Loca, Queen of Puddings Music Theatre,Tapestry Opera, Theaturtle and l'Ensemble Contemporain de Montréal (ECM+).
Chartier receives the following awards: Jacqueline Lemieux Prize (2015); K.M. Hunter Artist Award (2001), 9 Dora Mavor Moore Award nominations; recipient of a Dora for fifty- one pieces of silver (2002) and shared two Doras with the collective URGE for And by the way Miss (2005). Marie-Josée formed Chartier Danse in 2003 to support her projects and create a cornerstone for large scale productions and partnerships in Canada and abroad.
Marie-Josée has a long connection to Winnipeg. Firstly, in 2004 and 2007 she created solo works for dancer Jolene Bailie. In 2007, her work, Screaming Popes was presented by WCD and she performed a solo work by Peter Chin for WCD's fundraiser. In 2017, her work petites danses was presented by Gearshifting Performance Works featuring a cast of 16 local dancers. She has also performed with Sick + Twisted Theatre, choreographed for RMTC's production of Orlando, and is currently working on a new work, Fracas with Margaret Sweatman. She has been a guest teacher at the School of Contemporary Dancers for over ten years in technique classes, voice and choreography and has offered workshops through Young Lungs Dance Exchange and Gearshifting Performance Works. She has taught in various capacities nationally and internationally for over 25 years.

Movement Workshop with Guest Artist Jera Wolfe
We are thrilled to welcome Jera Wolfe back onsite at WCD!
Friday, May 20, 12:00pm-2:00pm
at the Rachel Browne Theatre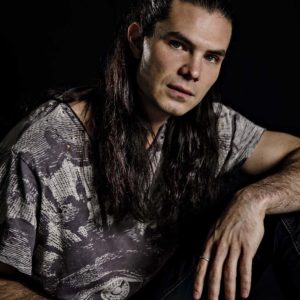 Dora Mavor Moore award winner, Jera Wolfe, is an internationally acclaimed choreographer and performer. Last season Wolfe created Begin Again for Winnipeg's Contemporary Dancers. His captivating choreography has been presented by Canadian Stage, Fall For Dance North, Banff Centre for Arts and Creativity, Festival des arts de Saint-Sauveur, Danse, Jacob's Pillow Dance Festival, and more. This workshop is for advanced and professional level dancers and choreographers. Emerging artists welcome.
Please register through Eventbrite here
Free/"Pay What You May" Suggested contribution, for those that are able, $5-$15.
Creative Workshop with Guest Artist Sara Porter
WCD is thrilled to present a three-day creative workshop with Guest Artist, Sara Porter.
May 24, 25 and 26 from 10:00am-1:00pm
at the Rachel Browne Theatre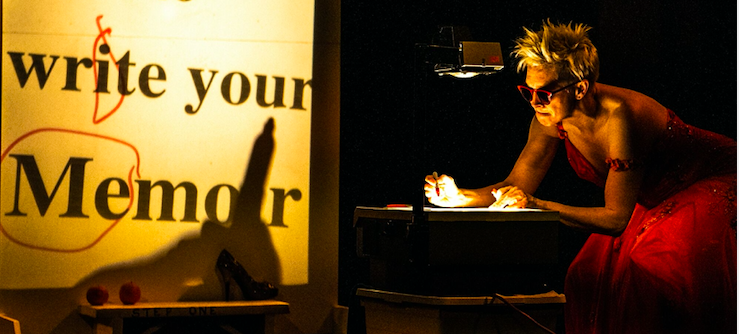 Geared towards professional dancers, movers and performers, the workshop includes a physical warm-up, entry points into new creation, movement, writing, improvisation and clowning. Stay tuned for more details about the workshop and more information about Sara Porter!
Please register through Eventbrite here
Free/"Pay What You May" Suggested contribution, for those that are able, $15-$45.
Professional Classes
WCD offers advanced/professional level classes. These classes run in conjunction with our project work and are also open for drop-in's.
Most classes are free.

Upcoming classes/workshops, open for drop-in's:
May 01 – Workshop with Guest Artist, Marie-Josée Chartier, 2:00-5:00pm
May 20 – Workshop with Guest Artist, Jera Wolfe, 12:00-2:00pm
May 24, 25, 26 – Workshop with Guest Artist, Sara Porter, 10:00am-1:00pm
June 13-17 – morning classes with Artistic Director Jolene Bailie and Guest Artist, Idan Cohen

Earlier in 21/22:
April 04-14
March 07-18
January 10-28
December 01-21
November 12-22
October 15-21
September 16-24
July 09-26
10:00-11:00am, unless otherwise noted


Scroll down for WCD: Class at Home, free online and on demand.

In 20/21, WCD offered 72 in-person classes plus free online classes. For 21/22 we are expecting to offer 88 in-person classes plus 12 hours of creative workshops with Guest Artists.

Classes are geared towards advanced/professional level contemporary dancers and often serve as WCD's company class.

Creative workshops with Guest Artists focus on entry points into new creation/movement/choreography and are geared towards performers and emerging artists in all disciplines.
Most classes are free of charge. Workshops are free/pay what you may.

Advance reservation required for those who have not already joined us for class this season.
To reserve your spot please contact communications@winnipegscontemporarydancers.ca
*A well-fitted mask that covers the nose and chin are required for all class participants. Please self-screen for Covid symptoms prior to coming to class. Please do not attend class if you have Covid symptoms or are feeling unwell.

*********************************
Professional Class with Syreeta Hector
Thursday, November 25, 10:00-11:30am
Free/Pay What You May for those who may be able or wish
Community Class with Marie-Josee Chartier
September 25, 4:00pm-5:30pm
Pay What You May/Suggested contribution $12
*************************************
WCD: Class at Home!
Free! Online and on demand!
Geared towards advanced and professional level contemporary dancers, classes are created for a smaller dancing area and as an option for dancers to train at home during the Covid-19 pandemic.
Two versions of each class are available. The first version has a breakdown and teaching of each setting. The second version moves at a much quicker pace, offering the option to run class.
Available for dancers to do at home and at their convenience.
Artist Fees for WCD's online classes were made possible with the additional support of a Safe at Home grant from the Government of Manitoba.