Professional Classes
WCD offers advanced/professional level classes. These classes are typically technique classes and run in conjunction with WCD's project work. Technique classes are for also open for drop-in's, please register in advance. Most classes are free.

UPCOMING CLASSES:
February 21-24
February 28-March 03
March 06-10
March 13-17
March 20-24
All classes run 10:00-11:00am.

If you have not yet joined us for a technique class during winter of 2022/2023 (since January 16, 2023), please register in advance.
To register and reserve your spot please email communications@winnipegscontemporarydancers.ca
Classes will be led by Artistic Director, Jolene Bailie with live drumming by Ian Mikita.

WCD's advanced/professional level classes are geared towards advanced/professional level contemporary dancers and often serve as WCD's company class. Participants often include WCD dancers, independent dancers, graduates and aspiring graduates of professional training programs, and/or those that are working, or aspiring to work, as a contemporary dancer.

*A well-fitted mask that covers the nose and chin are required for all class participants. Please self-screen for Covid symptoms prior to coming to class. Please do not attend class if you have Covid symptoms or are feeling unwell.

In conjunction with seasonal programming, WCD may also offer workshops that are open to movers of all levels and all artistic genres. Recent workshops include the Improvisation Workshop with Guest Artist Daina Ashbee, the In the Body workshop with Guest Artist Marie-Josee Chartier and the Creative Workshop with Guest Artist Sara Porter.
An Improvisation Workshop with
Internationally Acclaimed Artist, Daina Ashbee
Monday, November 28
10:00am-1:00pm
About the workshop

Beginning with a gentle warm up that carries us closer to our body's presence. We explore rituals that lead us to places of calm and of trance. Exercises encourage us to activate an innate wildness, a liberating calm, and guided improvisation concepts bring us to our own creative processes or serve us as we are guided into Ashbee's unique choreographic repertoire. As a group we seek harmony and coherence within the concept that our bodies and minds behold unlimited potential for creative exploration, yet we are often confined to one space, one time. Our reservations become our tools as we require structure as much as we do freedom. Moving meditations open our connection to our subconscious mind, resulting in a creative clarity and deeper connection to our sensations.


About Daina Ashbee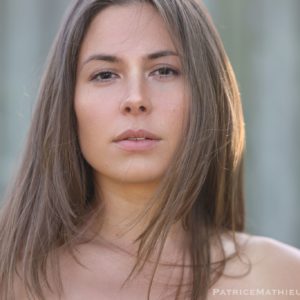 The workshop is led by award-winning and internationally acclaimed Metis/Dutch Canadian artist, Daina Ashbee.

Artist, performer and choreographer based in Canada, born in Nanaimo, British Columbia known for her radical works at the edge of dance and performance. At the age of 26, she had already won two awards for her choreographies. She was a double prizewinner at the Prix de la danse de Montréal, winning both the Prix du CALQ for Best Choreography of 2015-2016 for her choreographic installation When the Ice Melts, Will We Drink the Water?, and the Prix Découverte de la danse, for Unrelated (her first choreography). Daina was named by the prestigious German TANZ magazine as one of 30 promising artists for the year 2017 and named one of 25 to watch by the American publication, DANCE in 2018.
Daina Ashbee's bio here
Professional Classes 22/23:
WCD's class on December 07 and 14 led by Guest Artist, Idan Cohen with recorded music
January 16-20
January 23-27
January 30-February 03
December 19-21 and 23
December 12-16
December 05-09
November 30-December 02
November 02, 30
October 07-27
September 09-22
In 21/22, WCD offered 88 in-person classes plus 12 hours of creative workshops with Guest Artists:
Creative Workshop with Guest Artist Sara Porter
WCD is thrilled to present a three-day creative workshop with Guest Artist, Sara Porter.
May 24, 25 and 26 from 10:00am-1:00pm
at the Rachel Browne Theatre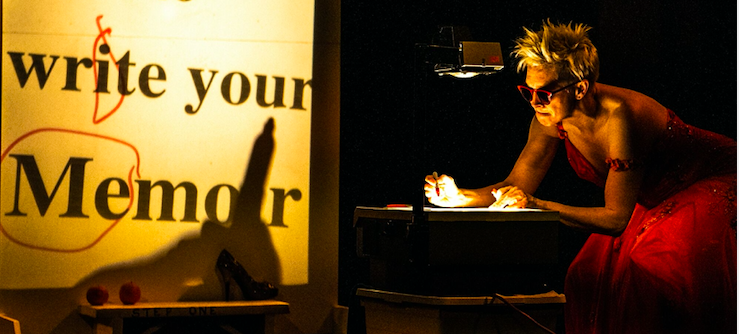 Geared towards professional dancers, movers and performers, the workshop includes a physical warm-up, entry points into new creation, movement, writing, improvisation and clowning.
Sara Porter's bio here
Movement Workshop with Guest Artist Jera Wolfe
Friday, May 20, 12:00pm-2:00pm
at the Rachel Browne Theatre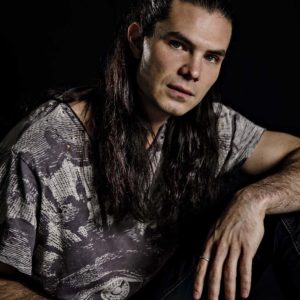 Dora Mavor Moore award winner, Jera Wolfe, is an internationally acclaimed choreographer and performer. Last season Wolfe created Begin Again for Winnipeg's Contemporary Dancers. His captivating choreography has been presented by Canadian Stage, Fall For Dance North, Banff Centre for Arts and Creativity, Festival des arts de Saint-Sauveur, Danse, Jacob's Pillow Dance Festival, and more. This workshop is for advanced and professional level dancers and choreographers. Emerging artists welcome.
More about Jera Wolfe here
Creative Workshop "In the Body" with Guest Artist, Marie-Josée Chartier
Sunday, May 01, 2:00-5:00pm
at the Rachel Browne Theatre
"In the Body" refers to what exists at your most immediate disposal: your body.
In this workshop, you will have the opportunity to discover what an incredible instrument your body can be. A chance to explore its potential in its full eloquence and expressiveness.
During the three hour workshop, we will move through a practice of useful exercises that improve alignment, body/brain integration, strength, coordination, flexibility, spatial awareness and rhythm. From there, we will combine those tools to create and improvise movement studies, based on an array of images and stories. This workshop is designed for performers; each participant will have the opportunity to work at their own level in a non-judgmental and dynamic environment.

About Marie-Josée Chartier: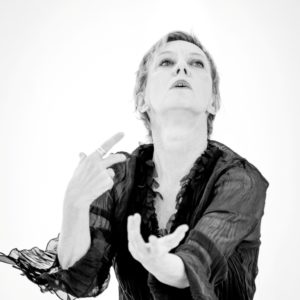 A versatile artist, whose talents transcend the boundaries of dance, music, opera and multi-media, Marie-Josée Chartier moves easily between her many roles as choreographer, performer, director, vocalist and teacher. Her dynamic choreography is influenced by contemporary music, literature andthe visual arts as she explores and deconstructs the vulnerabilities of human beings.
More about Marie-Josée Chartier here
Professional Classes in 21/22:
June 13
June 14-17
May 01, 20, 24-26
April 04-14
March 07-18
January 10-28
December 01-21
November 12-22
October 15-21
September 16-24
July 09-26

Scroll down for WCD: Class at Home, free online and on demand.

In 20/21, WCD offered 72 in-person classes plus free online classes.

Classes are geared towards advanced/professional level contemporary dancers and often serve as WCD's company class.

Creative workshops with Guest Artists focus on entry points into new creation/movement/choreography and are geared towards performers and emerging artists in all disciplines.
*********************************
Professional Class with Syreeta Hector
Thursday, November 25, 10:00-11:30am
Free/Pay What You May for those who may be able or wish
Community Class with Marie-Josee Chartier
September 25, 4:00pm-5:30pm
Pay What You May/Suggested contribution $12
*************************************
WCD: Class at Home!
Free! Online and on demand!
Geared towards advanced and professional level contemporary dancers, classes are created for a smaller dancing area and as an option for dancers to train at home during the Covid-19 pandemic.
Two versions of each class are available. The first version has a breakdown and teaching of each setting. The second version moves at a much quicker pace, offering the option to run class.
Available for dancers to do at home and at their convenience.
Artist Fees for WCD's online classes were made possible with the additional support of a Safe at Home grant from the Government of Manitoba.